Working as an ECP during COVID-19
By: Kansiime Glorious

Kansiime Glorious is an Emergency Care Provider working in a low-resource setting, hospital in Masaka, Uganda who is very passionate about her work.
How was your role critical in Uganda's coronavirus response?
Being an Emergency Care Provider has taught me to attend to the pandemic as a community emergency. I started by orienting the fellow hospital staff about the proper use of personal protective equipment, hand hygiene, and the proper triaging of patients at the hospital gate, emergency department, and the outpatient department. Due to our capability shown in daily patient care, I was transferred, along with other ECPs, to the Covid-19 treatment unit by the hospital director as they expected very sick Covid-19 patients.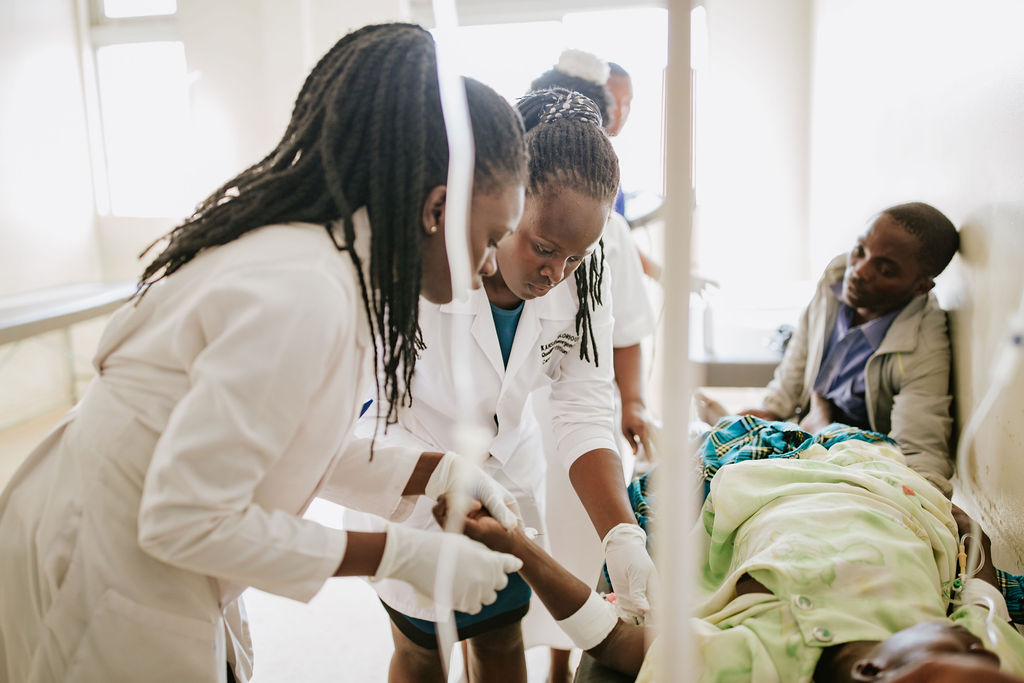 How has your role as an ECP changed since the pandemic began?
As the pandemic has gone viral in the community, very sick patients present to the emergency department. By applying the knowledge and skills of approaching very sick patients, we have improved patient care because not every patient with Covid-19-like symptoms has specifically Covid-19, and there is a likelihood of other respiratory infections.
How have things changed as the pandemic has evolved and the country has opened back up?
Being a regional referral hospital, the government provides personal protective equipment. Intensive care facilities are being put in place with equipment needed as the backup and continuous emphasis on maintaining standard operating procedures in daily work by the health sector. The country's economy has suffered as many businesses, schools, and others that involve gatherings are still under lockdown.