MISSION
To make lifesaving medical care available to all Ugandans
VISION
We envision a time when no life is limited due to an easily treatable illness or injury.
THE NEED
The shortage of emergency care services in Sub-Saharan Africa (SSA) results in a large burden of preventable morbidity and mortality, precluding the region from achieving the health-related Sustainable Development Goals. The majority of children who die in Sub-Saharan African hospitals die within 24 hours of arrival. Many of the common causes of death (including malaria, lower respiratory tract infections, diarrhea, and trauma) are treatable with inexpensive and effective acute care. However, this emergency care is not available in most of this region of the world. Accessible emergency care centers across the region staffed with trained personnel could significantly decrease morbidity and mortality from treatable illnesses and injuries.
THE SOLUTION
Global Emergency Care (GEC) is a 501(c)3 nonprofit organization founded and run by U.S. board certified emergency physicians dedicated to address the lack of acute emergency care infrastructure. By training providers from multiple health cadres in acute care delivery for the full continuum of illness and injury, GEC is developing a sustainable, horizontal, acute care system. Through a tiered system of trained providers, many emergencies can be recognized and appropriately treated locally, while more seriously ill patients can be appropriately referred to a higher level of care.
GEC is dedicated to addressing these issues in a sustainable fashion. Members of GEC work with the health professionals currently providing patient care at established hospitals in lower income economies.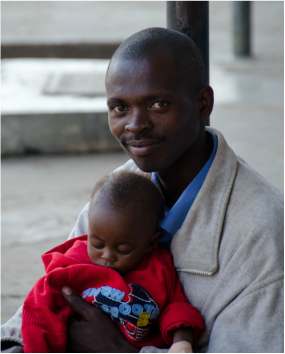 By performing assessments of community needs, working alongside medical practitioners, and directly caring for patients, GEC strives to improve access to emergency care for local people by training local providers and introducing appropriate medical technology.
THE MODEL
In addition, GEC physicians have developed a train-the-trainer program model in emergency medicine for local providers. The train-the-trainer model employs task sharing, whereby non-physician clinicians, rather then emergency physician specialists, treat patients. By using non-physician clinicians, this program better utilizes the limited healthcare workforce and can be rapidly and inexpensively scaled-up. This program contains a core didactic curriculum that can be adapted to suit the various communities.