Karoli Lwanga "Nyakibale" Hospital | Rukungiri, Uganda
In partnership with GEC, Karoli Lwanga "Nyakibale" Hospital created the first rural Emergency Department in Uganda. Here, GEC developed its Emergency Care Practitioner (ECP) program – the first formal emergency care training program in Uganda. Nyakibale Hospital is located within the Rukungiri District in the southwest of Uganda and it serves over 300,000 people, more than half of whom are under age 18. The district is very poor; one third of the residents have no access to clean water. GEC and Nyakibale Hospital co-administrate the Emergency Department and the Emergency Care Practitioner training program, which is projected to care for over 7000 patients per year in the coming years. Data collected over the years from over 30,000 patients has demonstrated significant reductions in both mortality and morbidity. See the ECP Program for more details on the training program.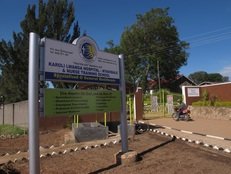 Ugandan Ministry of Health (MoH) | Kampala, Uganda
The Ugandan Ministry of Health has partnered with GEC to integrate our innovative and unique Emergency Care Practitioner (ECP) cohort of independent midlevel emergency care workers into the fabric of the national health system. By forming a Task Force on Emergency Care, composed of a multidisciplinary team of GEC and Ugandan government and private stakeholders, this relationship promises to create a tiered system of emergency care services in Uganda. This tiered system would link rural communities and outpatient clinics to district Emergency Departments (EDs) staffed by emergency trained ECPs to regional and national EDs staffed by emergency trained physicians and ECPs.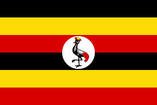 African Federation of Emergency Medicine (AFEM) | Bellville, South Africa
AFEM's mission is to promote understanding and cooperation among health care workers providing emergency care in Africa and internationally, including the development of prehospital and in-hospital emergency medical systems and the skills necessary to for this development. GEC is an active and early member of AFEM, with collaboration with various member organizations and institutions on projects and publications. AFEM has officially endorsed GEC's Emergency Care Practitioner training program's curriculum, and is collaborating with GEC in Uganda on overall emergency care development.

Mbarara University of Science and Technology (MUST) | Mbarara, Uganda
MUST is one of four higher education institutions in Uganda that trains health care workers and physicians. MUST has approved GEC's ECP program to be a Diploma in Emergency Care through their University. The ECP program will be co-administered by GEC and MUST. Additionally, the Departments of Anesthesiology and Surgery are interested in the creation of an Emergency Department at Mbarara Regional Referral Hospital and creating a prehospital emergency care network with GEC. Furthermore, the Department of Community Health will work with GEC on health seeking behavior research for the development and implementation of the Prehospital Emergency Responder (PER) pilot project. Simulation projects with the Department of Pediatrics are also being explored.

Masaka Regional Referral Hospital (MRRH)| Masaka, Uganda
Masaka Regional Referral Hospital partners with GEC to scale up the Emergency Care Practitioner training program at a major, regional hospital. In October of 2014, we began baseline data collection on acute care cases. In 2017, we are scheduled to initiate the inaugural class of a Diploma program for Emergency Care Practitioners at MRRH.
The University of Chicago Illinois/Center for Global Health | Chicago, IL USA
The Center for Global Health (CGH) is an interdisciplinary program dedicated to improving health and well-being through education, research and training, and service in partnership with communities in the United States and around the world.

University of Massachusetts, Department of Emergency Medicine | Worcester, MA USA
A recent partnership with UMass will allow real time quality assurance oversight of the ECPs ultrasound diagnostics in the Nyakibale Hospital ED. This will allow insight into the efficacy and accuracy of resource limited utilization of ultrasound by non-physicians.

University of Arizona, Department of Emergency Medicine | Tuscon, AZ USA
The University of Arizona is partnering with GEC to provide clinical staff for attending physician oversight of the ECP training program in turn for GEC training its Emergency Medicine residents in international emergency care. They also are providing research infrastructure and expertise for ongoing GEC research into the quality and efficacy of the clinical care of the ECP program.

University of California Davis, Department of Emergency Medicine | Sacramento, CA USA
The UC Davis department of Emergency Medicine's fellowship in Global Health and Ultrasound partners with Global Emergency Care (GEC) to support ongoing emergency medicine development and Emergency Care Practitioner (ECP) training, education, and quality assurance in point-of-care ultrasound.


The Harvard Humanitarian Initiative | Cambridge, MA USA
The Harvard Humanitarian Initiative (HHI) is a university-wide center involving multiple entities within the Harvard community that provide expertise in public health, medicine, social science, management, and other disciplines to promote evidence-based approaches to humanitarian assistance. Two of GEC's four founding members were amongst the first trained by HHI, and GEC owes much of its founding to inspiration from those at HHI. Additionally, GEC worked with HHI in the aftermath of the Haitian earthquake in 2010.

Operational Medicine Institute
The Operational Medicine Institute (OMI) provides critical mission support and training to medical personnel, humanitarians, first responders, and disaster response personnel serving on humanity's frontiers. The four pillars of OMI– humanitarian intervention, disaster preparedness and response, operational medical support and unconventional diplomacy–are designed to capture the increasingly interwoven nature of complex humanitarian emergencies. GEC has partnered with OMI for logistical and security support.

GEC is incredibly appreciative for the expertise, support, and generosity of the following organizations. They have donated their time, talent, and expertise to help advance our mission to create access to lifesaving care for all people. Thank you!


Proportion is a Boston-based creative firm that develops timeless solutions exhibiting a balance of fundamentals, vibrancy, and refinement. Implementing discovery research to direct work iteration, our process is engineered for cohesive executions across a variety of industries. The results have an elegance that ensures leadership positioning, stakeholder connection, and sustainable brand growth. @ProportionDesign