​Global Emergency Care is dedicated to make lifesaving medical care available to all.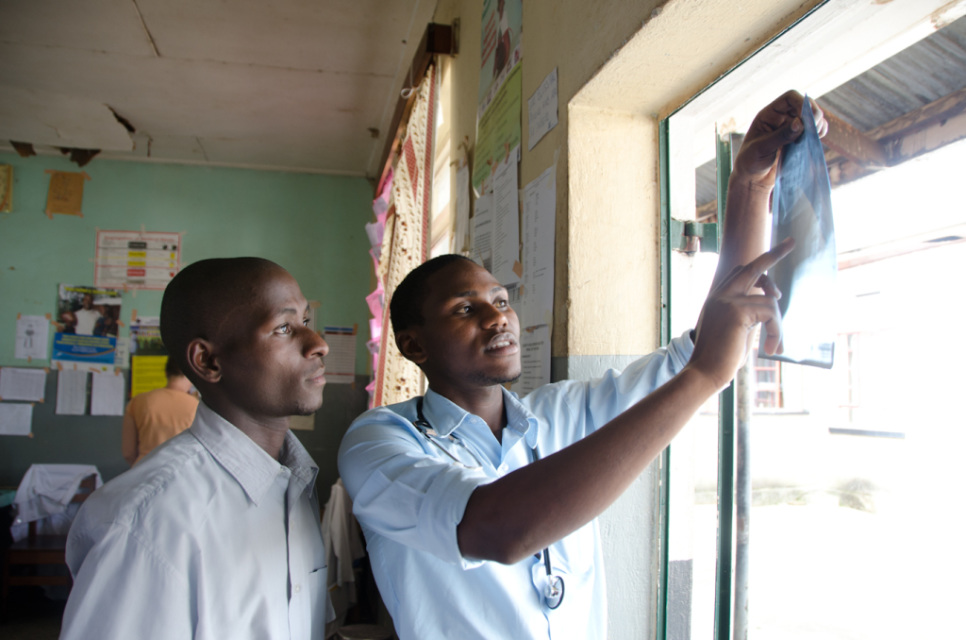 Global Emergency Care (GEC) runs a two-year, emergency medicine training program for non-physician clinicians, in collaboration with local and national institutions.
The Emergency Care Practitioner (ECP) program is designed to teach symptoms based emergency medicine to educate strong clinicians, as well as teach clinicians how to be quality educators to train the incoming classes.
​After completion of the course, the ECPs work as qualified clinicians and teach the incoming classes of ECP students. The goal is to build a scalable, emergency care system, with our graduates teaching courses across the country.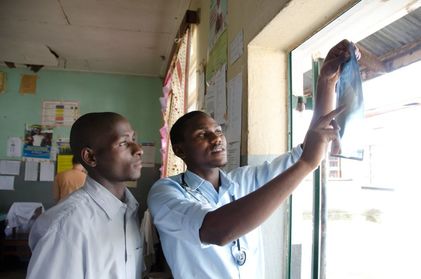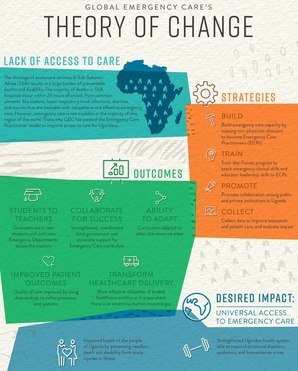 Every year, thousands of people in Uganda, many of them children, die needlessly because they don't have access to emergency care. In a country that currently lacks any Ugandan-trained emergency care physicians, many are dying from easily treatable conditions such as diarrhea, pneumonia, malaria, or injuries because they don't get the right care or any care at all. GEC saves lives by teaching healthcare providers how to recognize and treat these illnesses and injuries quickly and effectively. 
What we do works. Since 2009, GEC-trained ECPs have treated more than 80,000 patients who otherwise would not have received care. Many more patients are surviving due to the training we've provided. Our goal is to grow the program so that all Ugandans will have access to lifesaving emergency care.
​At GEC, we believe health care is a human right. That is why our mission is to create access to lifesaving medical care for all Ugandans. To fulfill our mission, we have created a Theory of Change – a comprehensive description and illustration of how and why we expect to implement this desired change within Uganda. Join us and help make lifesaving care available to everyone!
​ Learn more >>>>>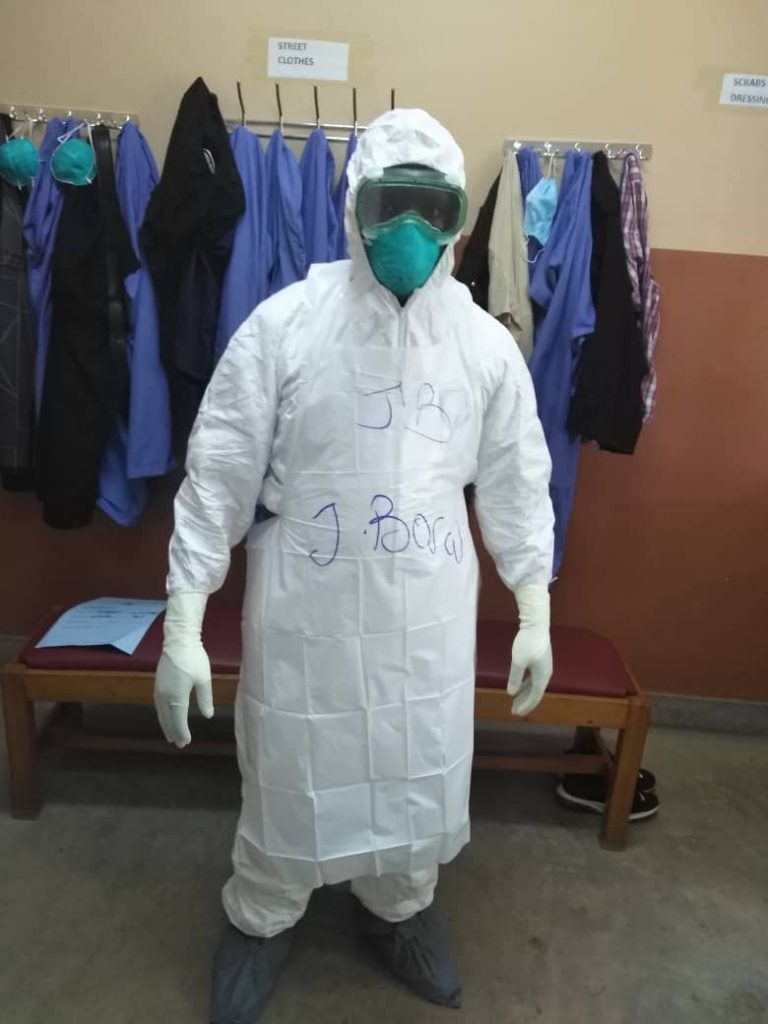 By: John Bosco Kamugisha, Msc, Emergency Care Practitioner, Masaka Program Coordinator

My role during the pandemic was sample collection and management for Masaka Hospital's Coronavirus Response Team. This includes collection, packing, refrigeration, recording, and transporting samples.
In the beginning people feared to take samples, so I boldly accepted to be trained to do sample management. My two colleagues and I trained other regions on how to do sample management which helped to increase human resource capabilities, and reduce the staffing gaps in management of Covid-19. Being on the frontline as a sample manager, I used to pick follow up samples from the Covid-19 Treatment Unit which was a tough task in the beginning because no one wanted to be exposed. In the middle we faced a lot of stigma arising from colleagues who didn't want us to be close to them.
The worst stigma was when I went to the market to buy food and the vendor said "you work in corona so I can't touch your money" It affected me so much but later I improved. Even our colleagues used to call us Covid-19 and this increased stigma outside work place.
My role as a sample management officer is key in that I can collect appropriate sample and send it in time for early diagnosis then I follow up on contacts if one person turns positive. Contact tracing helps to reduce the transmission of the virus. Sample management is also key in that if results are positive or negative it helps to isolate those who are suspected to have the virus.
Life has changed since the President started to uplift the lock down. Many shops are open, markets stores, schools, and other institutions. People used to follow the guidelines but as time went on and no one was dying most Ugandans are no longer following guidelines.
Many people no longer put on masks, any soap or sanitizer at the work place. Many people believe that Covid-19 is a 'hoax" and is being politicized. The campaigns for elections have made things worse because no one is now following any guidelines. We anticipate that there might be an influx of cases after elections.
Let's stay safe, sanitize, wash our hands, wear masks correctly, and protect our families.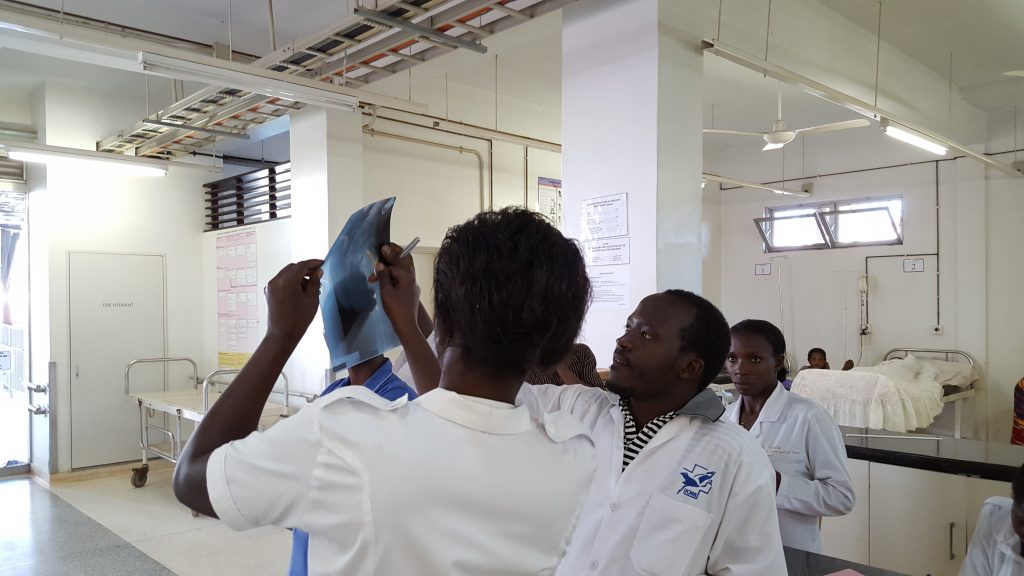 Learn more about GEC's innovative model of emergency care training and service delivery in this new video featuring GEC's work in Uganda.