​Global Emergency Care is dedicated to make lifesaving medical care available to all.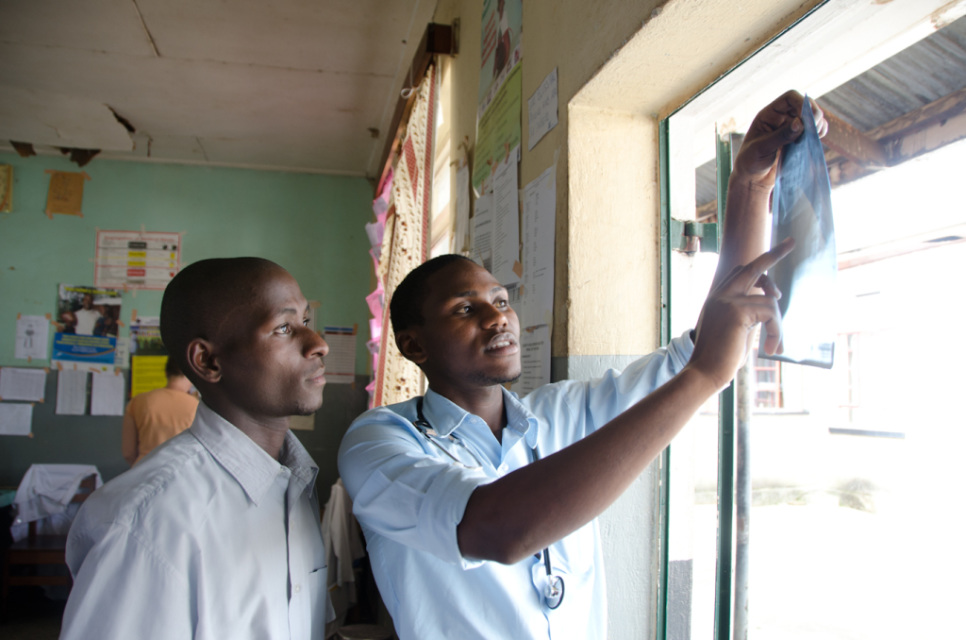 Global Emergency Care (GEC) runs a two-year, emergency medicine training program for non-physician clinicians, in collaboration with local and national institutions.
The Emergency Care Practitioner (ECP) program is designed to teach symptoms based emergency medicine to educate strong clinicians, as well as teach clinicians how to be quality educators to train the incoming classes.
​After completion of the course, the ECPs work as qualified clinicians and teach the incoming classes of ECP students. The goal is to build a scalable, emergency care system, with our graduates teaching courses across the country.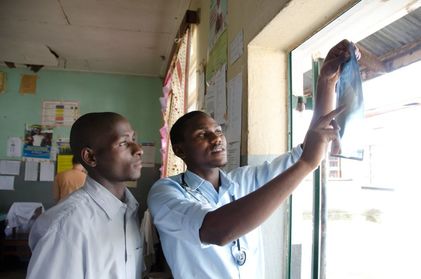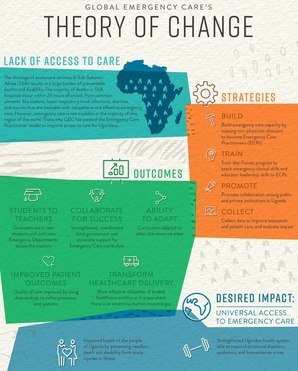 Every year, thousands of people in Uganda, many of them children, die needlessly because they don't have access to emergency care. In a country that currently lacks any Ugandan-trained emergency care physicians, many are dying from easily treatable conditions such as diarrhea, pneumonia, malaria, or injuries because they don't get the right care or any care at all. GEC saves lives by teaching healthcare providers how to recognize and treat these illnesses and injuries quickly and effectively. 
What we do works. Since 2009, GEC-trained ECPs have treated more than 80,000 patients who otherwise would not have received care. Many more patients are surviving due to the training we've provided. Our goal is to grow the program so that all Ugandans will have access to lifesaving emergency care.
​At GEC, we believe health care is a human right. That is why our mission is to create access to lifesaving medical care for all Ugandans. To fulfill our mission, we have created a Theory of Change – a comprehensive description and illustration of how and why we expect to implement this desired change within Uganda. Join us and help make lifesaving care available to everyone!
​ Learn more >>>>> 
Emergency Medicine is a vast field, encompassing a knowledge base of essentially every other discipline in medicine and a wide array of procedural skills; practitioners need to constantly stay up to date. This can be a daunting task and one that requires significant support to be achievable.
To support our graduates after they finish their two-year Emergency Care Practitioner training, we are launching the Continuing Education & Leadership (exCEL) Program. The exCEL Program will provide graduates with continuing medical education opportunities to review higher level content, learn new skills, and receive additional mentorship after they graduate. Furthermore, it will enable ECPs to attend regional retreats and larger scale conferences, take emergency care training courses, and access online resources. Once back at their home hospitals, we're working to set up visits to work with administration on integrating emergency care into their facilities and regular phone calls to support ECPs in their new environment.The need for continuing medical education
In the US, continuing medical education (CME) is required in every field of medicine in order to provide the highest possible level of patient care. Innovations impact how patients should be assessed, treated, and cared for. As a result, medical professionals have to continue their education and stay on top of these changes. Only by doing so can they confidently provide patients with the level of care they deserve. And while continuing medical education is ubiquitous in the US, no such infrastructure exists for emergency care practitioners in Uganda.
As GEC enters our 11th year training Emergency Care Providers, we're concentrating on CME to achieve sustainability and maintain the excellent outcomes for patients cared for by the ECPs. We're defining CME in the broadest terms possible—striving not to just maintain skills, but to continually build new skills as the practice of emergency medicine in Africa evolves. This will take creativity on our part, as the continuing education infrastructure for emergency medicine in Africa is in its most nascent stages.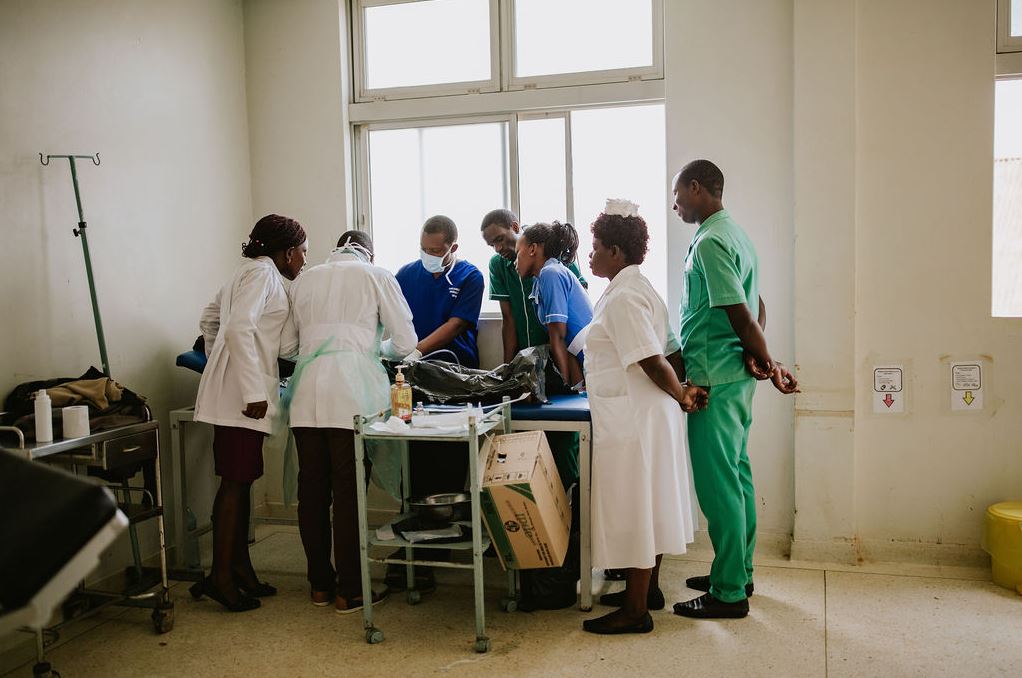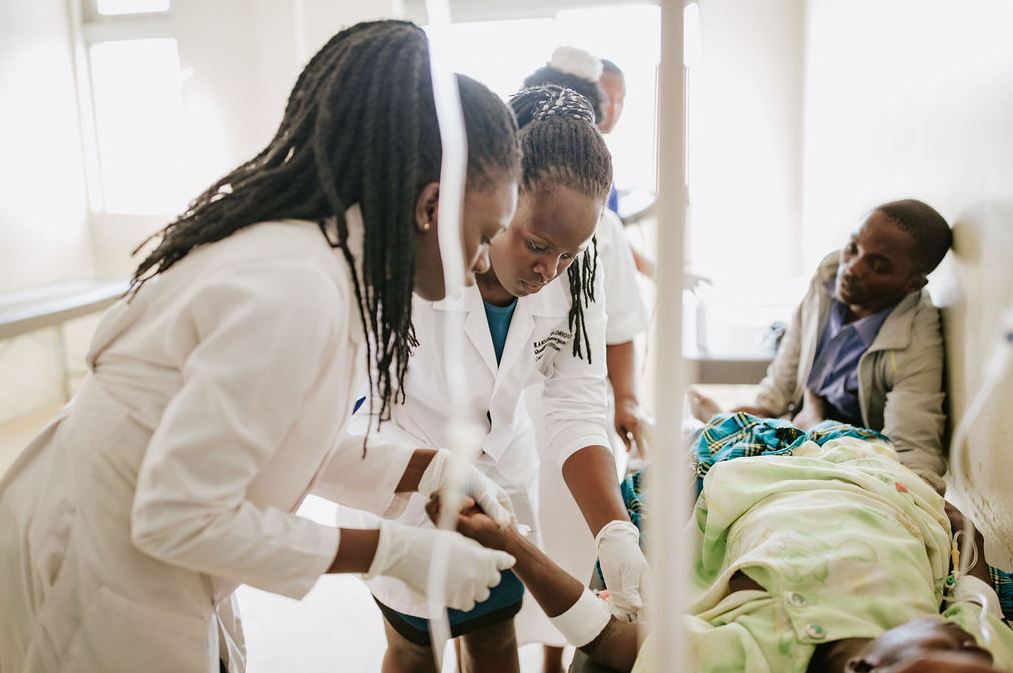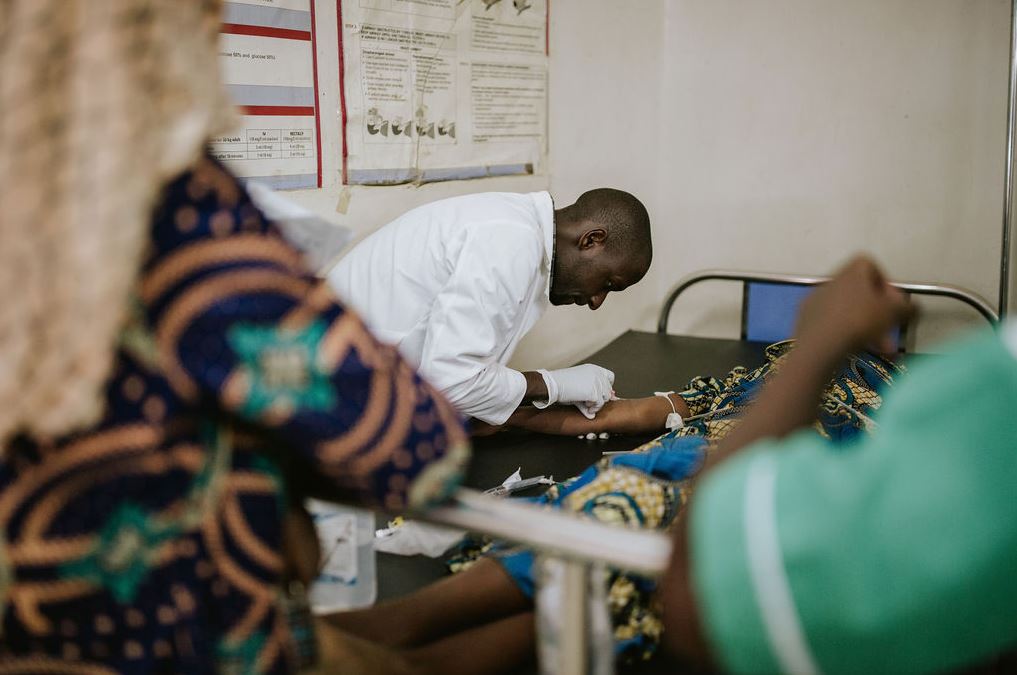 SIGN UP TO RECEIVE THE LATEST UPDATES FROM GLOBAL EMERGENCY CARE
Learn more about GEC's innovative model of emergency care training and service delivery in this new video featuring GEC's work in Uganda.