Thank you for your interest in working with Global Emergency Care. GEC was founded by volunteers and has grown to deliver life saving medical care to over 80,000 people in Uganda and beyond. Help support and expand our work by contributing in any of the following ways.
OTHER WAYS TO SUPPORT GEC
1. Join Our Monthly Sustainer Program
We have created a Monthly Sustainer Program to support our ongoing work and make giving easier. Sign up now as a recurring donor, and we will automatically send you a receipt for tax purposes every January.  Just click HERE, enter your donation amount, and check the box "Make This Recurring". A donation of $10, $15, $25 or whatever you wish a month will go a long way to help sustain GEC's ongoing efforts to train providers and save lives!
2. GEC Gift Catalog
For the person who doesn't need anything, but cares about the world around them. Educate a generation of Ugandans in emergency care and save lives with your gift giving.
3. Donate by Mail – Please make checks or money orders out to:
Global Emergency Care
c/o Stacey Chamberlain
419 N. Harvey Avenue
Oak Park, IL 60302
4. GEC Store
Show your love for GEC by purchasing some great products, like t-shirts, bags, drinkware, and more! Great gift ideas available for all. Proceeds from all purchases go directly to GEC programming! Visit GEC's online store to buy products and support GEC today.
5. Amazon Smile
If you ever shop at Amazon, please consider shopping with Amazon Smile and support GEC with every purchase. All you need to do is click on the link to the right, sign in to your Amazon account, and make your purchase. Amazon will donate 0.5% of the price of your eligible Amazon Smile purchases to Global Emergency Care whenever you shop on Amazon Smile. Amazon Smile is the same Amazon you know. Same products, same prices, same service.
6. Giving Assistant
Every purchase you make at any one of Giving Assistant's 3,000+ popular online retailers can be transformed into a meaningful donation to Global Emergency Care Collaborative. Giving Assistant shoppers earn an average of $700 cash back on their purchases every year. Then, they donate a portion of their earnings to organizations they value. Sign up today to unlock great deals like exclusive Ulta coupons, as well as free donation opportunities at retailers like Bed Bath & Beyond, Aliexpress, and Office Depot!
7. Employer Match
Matching gifts are grants an employer makes to match its employees' charitable contributions, often dollar-for-dollar. Most large corporations and many smaller businesses have matching gift programs. GEC is a registered 501(c)3 organization, so your donation is eligible for most matching programs. To make a matching contribution, contact your Human Resources department or visit your company's employee resources web page to find out if a matching gift program is available to you.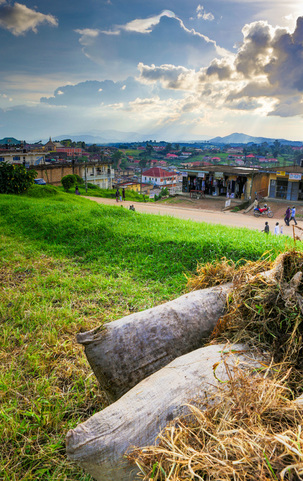 GEC is working to open the first National Training Center for Emergency Care Practitioners – non-physician clinicians – in Uganda.
At the same time, GEC is working to establish the first, functioning, emergency medicine residency program in Uganda to train emergency care specialists to grow the emergency medicine discipline nationwide.
These two projects in combination with one another will provide Uganda with the cornerstone for building an equitable, emergency care system to serve all Ugandans.
Donations from you support various programs and activities, including paying education, programmatic, and research staff; the acquisition of needed supplies and local salaries at the Emergency Departments at Nyakibale Hospital and Masaka Hospital; the development of our curriculum; the ongoing training of the Emergency Care Practitioners; data collection and publication; and work toward the expansion of this program to other sites, and eventually, nationwide.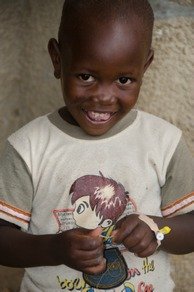 SUBSCRIBE TO OUR MAILING LIST