Welcome To GECC's New Program Directors
We are very excited to introduce our new Program Directors at Masaka and Nyakibale: Rashidah Nambaziira and Kioske Tobias.
Rashidah Nambaziira is GECC's new Program Director at Masaka Regional Referral Hospital where she has been working very hard to prepare the implementation of the a second Emergency Care Practitioner training program.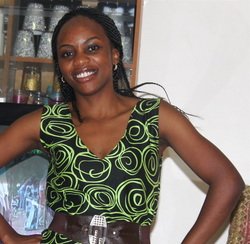 Rashidah was born in Masaka, Uganda. She grew up and went to O-level secondary school in Kampala. In 2005, she became a Davis Scholar and completed her International Baccalaureate Diploma at Waterford Kamhlaba United World College of Southern Africa in Swaziland for two years of high school. From there, She attended Colorado College in Colorado Springs where she completed her undergraduate degree in 2011 with a BA in Biology and Biochemistry. As a student at Colorado College, Rashidah completed several micro-biology research projects and received the Tashjian-Crecelius Family Prize for Women in Science for Science. She joined GECC in Nyakibale in January 2012 as a Research Assistant, and was promoted to Research Coordinator for 2 years. She moved to the GECC site in Masaka in October 2014.
Kioske Tobias is GECC's new Program Director at Nyakibale Hospital in Rukungiri. Tobias has been working diligently at Nyakibale since 2014 in the role of Research Coordinator. He was promoted to Program Director in May of 2015 and has embraced his new role with enthusiasm and dedication. We are very excited to have Tobias in his new role.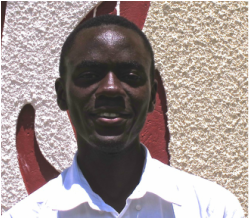 Tobias is a Ugandan citizen who was brought up in the eastern part of Uganda along the Nile River. He attended most of his schooling in eastern Uganda, attending both primary and secondary school in Jinja. He received his Bachelors degree in Development with a particular interest in International Development from Kyambogo University.
Tobias' past work experiences include working with RUCODE in the Kamuli district and HEWASA in the Fort Portal district – both not for profit organizations. He worked as a Community Support Officer assisting with community operations of the organizations. Working on economic and health projects in remote areas of Uganda, Tobias developed a realization of how most aspects of life need more aid. He is committed to best contribute towards development in Uganda understanding that there is a great need to have qualified Ugandans developing the least resource fixated areas of concern in Uganda.