Dr. Elizabeth Wolpaw – Report From Uganda
"​Despite the limitations, the ECPs managed to provide efficient and often life-saving care to patients with conditions ranging from advanced pulmonary tuberculosis to multiple traumas from a road traffic accident."
​By: Dr. Elizabeth Wolpaw, GEC Curriculum Team
I spent a month working with Global Emergency Care (GEC) in Masaka, Uganda.  GEC runs a two-year emergency medicine training program for non-physician clinicians at several sites throughout Uganda. This program trains advanced nurses and clinical officers to become Emergency Care Practitioners (ECPs). In a country that currently lacks emergency physicians, ECPs provide much-needed care to patients with serious but treatable medical conditions; since 2009, GEC-trained ECPs have treated more than 80,000 patients who otherwise would not have received care
During my time in Uganda, I helped to develop and refine various aspects of the ECP curriculum. This curriculum – the result of a collaborative effort involving ECPs, local consultants, and a network of emergency physicians throughout the US – includes symptom-based lectures, simulations, and procedure labs tailored to the needs and resources available in rural Uganda.  The ECP program has a train-the-trainer design, with qualified ECPs teaching incoming classes of ECP students. GEC is currently collaborating with the Ugandan Ministry of Health to expand this model to other sites, with the goal of having ECP graduates ultimately teaching courses across the country.
​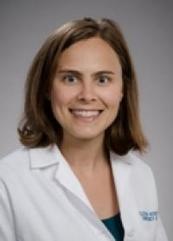 I worked primarily alongside qualified ECPs, who were assuming the roles of supervisor and teacher for the first time. During my first week, the ECPs went through a bootcamp in which they practiced teaching and giving feedback and also reviewed clinical skills. The first new class of ECP students then arrived in Masaka and the remainder of my time was spent supervising in the ED, developing and revising didactic materials, and helping to coach the qualified ECPs in their new supervisory role.
I was incredibly impressed with the amazing work that the ECPs do despite profound resource limitations. For much of my time in Masaka, the entire hospital was out of supplemental oxygen. Patients routinely had to send family members into town to buy necessary supplies for procedures as well as medications that the hospital did not stock. X-ray was rarely available and usually prohibitively expensive.  Despite these limitations, the ECPs managed to provide efficient and often life-saving care to patients with conditions ranging from advanced pulmonary tuberculosis to multiple traumas from a road traffic accident. In fact, because of these resource limitations, their procedural and physical exam skills were quite advanced and I learned a lot [how to remove a bronchial foreign body from a child using a foley (and no ketamine!), how to repair a complex tendon laceration caused by a machete attack, etc] from them. I will continue to work with GEC as a member of their curriculum development team and hope to go back to Uganda sometime soon!